The statement cum invoice feature allows multiple invoices to be consolidated into one statement. This allows the residents to receive multiple invoices within each statement without having to receive multiple emails and notifications for all the invoices incurred within the month. In addition, the residents can now make payment for multiple invoices from different statements and be recorded under one receipt.
a. When the management has uploaded the statement cum invoice, the residents can then make payment for the multiple invoices included in the statement.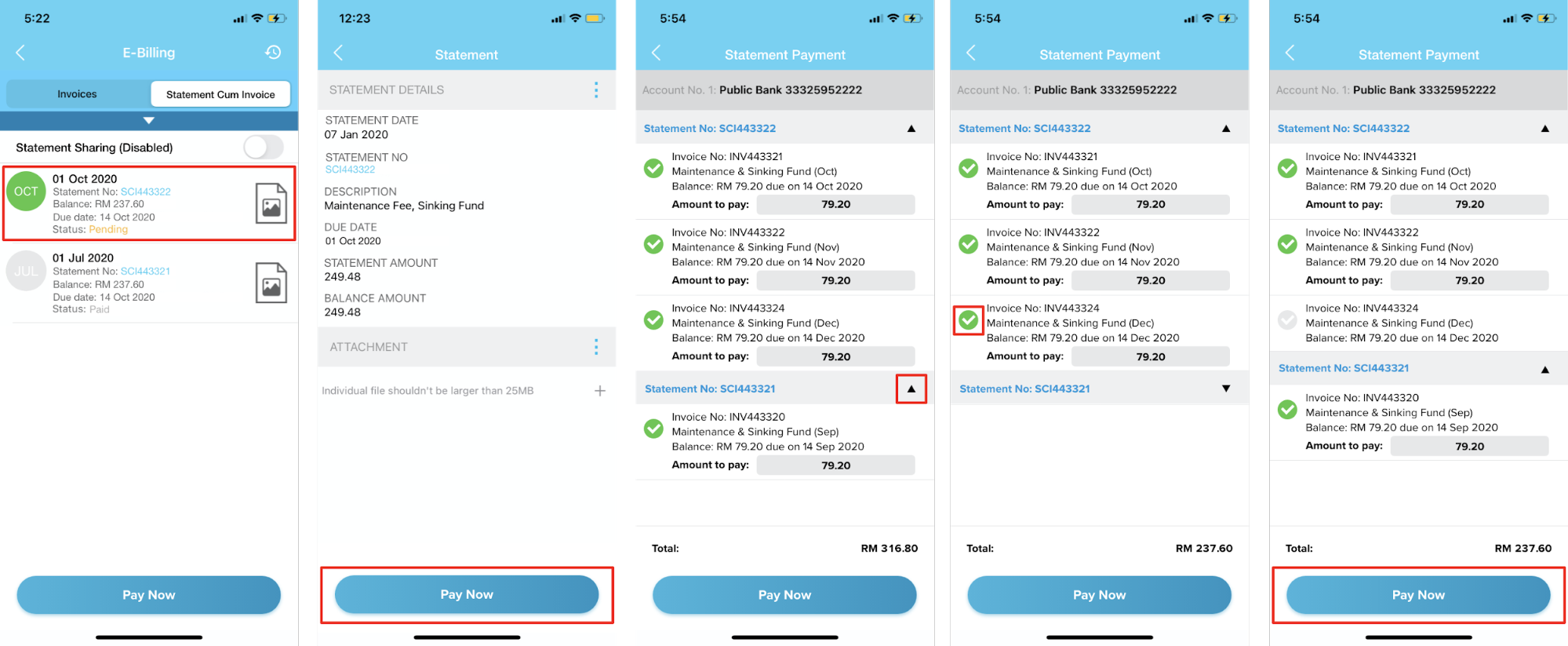 b. The management can keep track of the status of each statement cum invoices uploaded into the neighbourhood via i-Neighbour Web.